Recipe Card Set
*

Cookin' Up Funds - Order Form. Please complete the form and return with payment.
Turn any cookbook into your own recipe card set. Select any cookbook from the list provided below to make into easy-to-read recipe cards. Along with the recipe cards, you will receive a designer box to help keep all your recipes organized! Custom Wall Calendars »»
TURN THESE BOOKS INTO RECIPE CARDS!
FCP10 Heart Healthy
FCP11 Diabetic and Delicious
FCP12 Low Fat Cooking
FCP13 101 Light Recipes
FCP14 Recipes for the Vegetarian in You
FCP15 What's Cooking?
FCP16 Marvelous Barbeque Recipes
FCP17 International Cuisine
FCP18 Tastes of the Southwest
FCP19 Seafood Selections
FCP20 Just Desserts
FCP21 Creative Candy
FCP22 Tastes of Tennessee
FCP25 The Cookie Cookbook
FCP26 Low Carb
FCP27 No Time 2 Cook
FCP28 Cook'n with Kids
FCP32 Just Soup
FCP33 Quick n' Easy Breads, Muffins & Rolls
FCP35 Perfect Pasta Cookbook
FCP36 Holiday Recipes
FCP37 Some Like it Hot
FCP38 Casserole Comforts
FCP39 Slow Cooker Recipes
FCP40 I Can't Cook
FCP44 Nothing But Beverages Cookbook
FCP45 Our Best Home Cooking
FCP47 The Ultimate Tailgater Cookbook
FCP49 Tail Waggin' Recipes
FCP50 Wild Game Cooking

EASY 1-2-3 STEP PROCESS:
1) Browse the cookbook list.

2) Choose a book.

3) And we will do the rest!


FCP170 The Cook's Book
FCP340 Poultry Dishes
FCP350 Creative Coffee
FCP410 Capitol Cookies
DC23 The Tastes of Home
DC24 Holiday Recipes
DC42 Slow Cooking Recipes
DC43 Favorite Cookies from the 50 States
DC44 Nothing But Beverages Cookbook
DC45 How 'bout Them Apples?
DC46 Tailgaters' Delights
DC47 The Ultimate Tailgater Cookbook
DC48 Country Style Cooking


Create a recipe postcard and share it with family members or someone special with a personalized photo on it! The back of the postcard includes enough room for you to write a special recipe for someone special. You can also have a personalized caption printed on the card to make it even more personalized! (Limit your caption to 2 lines.)
Size: 4" x 6"
Price: $8.00

If you don't want a recipe postcard and you just want to simply have personalized recipe cards, then choose this option! This is a one-sided recipe card with enough space to write in yummy recipes! (This card will have a blank side as shown below. Limit your caption to 2 lines.)
Size: 4" x 6"
Price: $8.00


8 Recipe Cards or Recipe Postcards to a Package for Only $8.00 per pack!
:: Products ::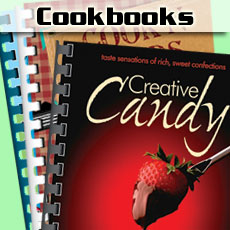 Cookbooks for fundraising. These are a proven succcess!
Cookbooks »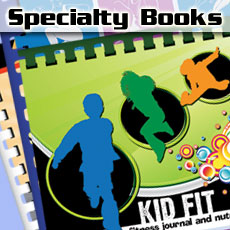 Specialty Books for life. These contain valuable info!
Specialty Books »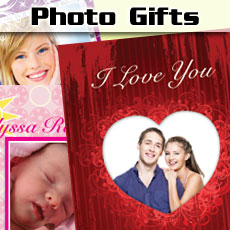 Photo Gifts. From Photo Cards to Wall Calendars including Notepads,Notebooks, and Recipe Cards!
Photo Gifts »